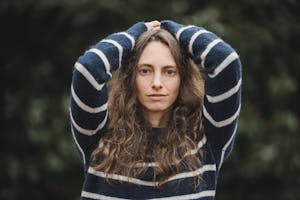 Broadberry Entertainment Group Presents
Abigail Dowd
Rebekah Todd, Lauren Calve
Richmond Music Hall @ Capital Ale House
Richmond
,
VA
.
Abigail Dowd
Abigail Dowd is a singer/songwriter/guitarist with a gift for telling stories. She grew up under the longleaf pines in the Sandhills region of North Carolina; land that could only be tamed by Scotch-Irish settlers. Dowd brings this heritage of storytelling and determination to her music and weaves together hints of Celtic melodies with the soulful gospel of the south. There are also strands of something haunting and mysterious, as unique as the journey she took to get to where she is now.
Dowd comes from a long line of musicians and always knew music was her destination, and it shows. Every song is like an ethnography of the places she's been and the people she's met along the way. Dowd's playing has been described by PopMatters as "Robust acoustic guitar and subtle tones of instrumentation that offer themselves well to the songs' feelings of reflection, carried forward most ebulliently by [her] warm, sonorous vocals." She combines her classical fingerpicking style with the edgy bass and percussion of Jason Duff to create a sound that dances between folk, rock and blues.
https://www.abigaildowd.com/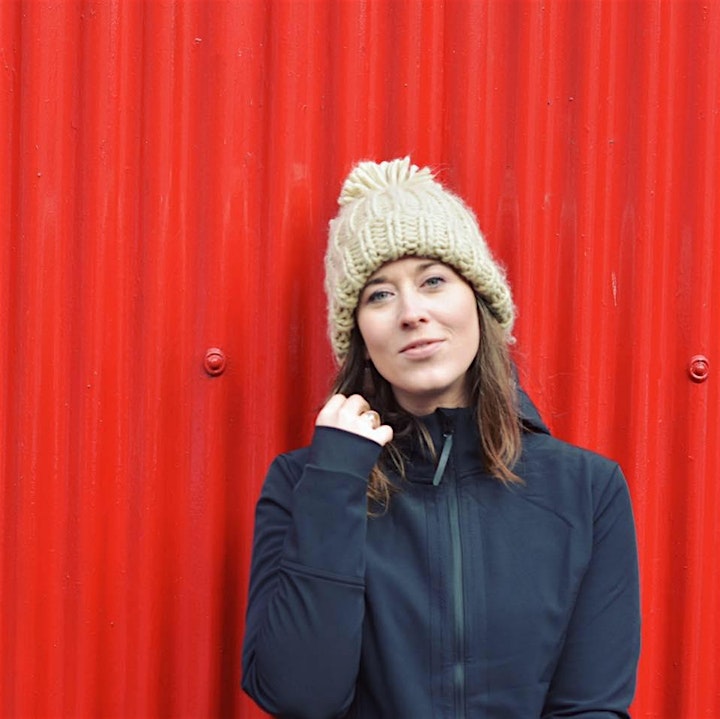 Rebekah Todd
Rebekah Todd has traveled far and wide for over a decade with little more than her guitar suitcase. These days, this soulful songstress and her husband/drummer, Logan Tabor, choose to fully embrace their nomadic lifestyle by living part time in a van as they sail the concrete waters of the grand ole USA. Their music is based in the root of things: a good beat, a killer voice and an organic guitar. You'll be amazed by what a big sounds comes out of such little instrumentation. Their music is raw, palpable and will leave you feeling alive and energized.
http://www.rebekahtodd.com
Lauren Calve

Virginia native Lauren Calve is a Washington, D.C. area singer-songwriter, guitar and lap steel player who has brought a vital new energy to the Americana scene. Starting with her days attending the open mic nights at the well-loved, but now defunct Arlington, VA live music haven Iota Club and Cafe, Calve became known for her strong, soulful vocal style and skillful playing. Seeing her perform, one thinks of Patty Griffin's dynamic voice, Bonnie Raitt's smoky aura, and Ben Harper's unique slide style. She released her debut EP, "Between the Creek and the Tracks" in 2014, for which she earned a Washington Area Music Association nomination for Best Roots Rock Vocalist. Her musical compositions find their ground in the tried and true sounds of Americana, but their strength lies in how they go beyond tradition into innovative melodies, structures and arrangements that define their originality. Lyrically, Calve's concerns also go into interesting, personal territory, as she uses memorable imagery and meter to write about complex issues too little found in popular music, such as the contemplation of nature and its connection to spirituality, feminist responses to traditional conceptions of gender roles, and the importance of political consciousness in a democracy. She has become a mainstay at prominent local and regional venues, and is honored to have opened for artists like Sean Watkins of Nickel Creek, Cruz Contreras of The Black Lillies, Charlie Worsham and Wade Bowen. In addition to her solo material, which she performs intimately by herself, with an accompanying guitarist, or with a rocking full band, she is also a member of D.C.'s exciting new Americana "super group" Run Come See. On the basis of her collaboration on original songs with the two other founding members of that band, Run Come See released their debut album in March 2017 to the praise of the D.C. Commission for the Arts and Humanities, Listen Local First and Brightest Young Things. Building on the vibrant blend of blues, country and rock that continues to shape Calve's musical vision, she is back in the studio finishing "Light Dark", her sophomore solo record to be released on March 9, 2018 at the Black Cat in Washington, DC.

https://www.facebook.com/laurencalvemusic1/

Venue Information:

All shows are standing room only unless otherwise notated.

No Smoking/Vaping permitted anywhere inside venue

Bags/purses will be checked at the door.

Must have ID for entry

All tickets are picked up via will call starting at the time of doors.

Children under 3 years old are Free.

Appropriate clothing required at all times (tops and bottoms covered).

Venue Information:
Richmond Music Hall @ Capital Ale House
623 E Main St
Richmond, VA, 23219