Broadberry Entertainment Group Presents
Brother Moses
MYFEVER, Manatree
The Camel
Richmond
,
VA
$7.00 - $10.00
Sales Ended
.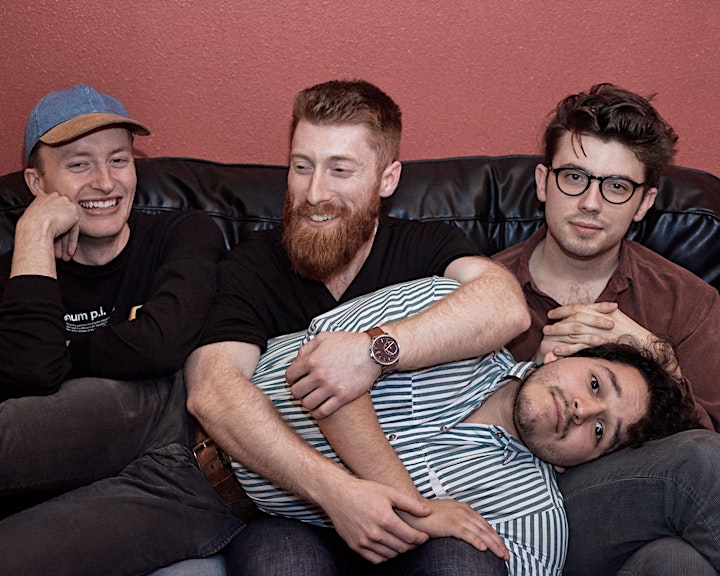 Brother Moses was formed in 2014 by a group of friends who wanted to try and find a place for themselves in the small-but-vibrant Fayetteville, Arkansas music scene. Childhood friends and college roommates James Lockhart and Moses Gomez wrote songs in their spare room and showed them to friends and fellow University of Arkansas students Matthew Heckmann and John-Lewis Anderson, who invited them to play an annual Halloween house party they hosted. The turnout far exceeded expectations; the house was so packed and the costumed crowd so berserk that Gomez "thought for sure the floor was going to cave in." The experience bonded the four together and with a later addition of drummer Corey Dill, Brother Moses was born and set out to recreate the spirit of that night over and over.
Their first official release, the sun-soaked, blissed-out Legends, took that spirit and condensed it into six songs that showcased the intertwined guitar work of Anderson and Gomez and the relentlessly catchy hooks of dual frontmen James Lockhart and Matthew Heckmann. Produced and recorded by Raymond Richards (Local Natives, LCD Soundsystem) in Los Angeles, the record quickly turned the house parties into sold-out shows, and the group of friends into a creative unit that sought to make something uniquely their own.
Their first full-length release saw the band staying true to their frenetic roots, but dialed down to a more focused and controlled center. Mixing explosive The Walkmen-sized hooks with tightly wound ribbons of guitar and synthesizers, Magnolia would go on to collect over a million total streams in just a year's time after a completely independent release in February 2018.
Soon after the release of Magnolia, the band made the decision to move from Arkansas and relocate permanently as a group to New York City. They celebrated the move with the release of Sam & Diane, a track that showcased the band's pop music IQ and ever-increasing knack for making music that travels from ambient expanses to cathartic eruptions within a single song. Their focus in 2019 and beyond is to continue cranking out bangers and bringing the spark of a jam-packed house party to as many stages as possible.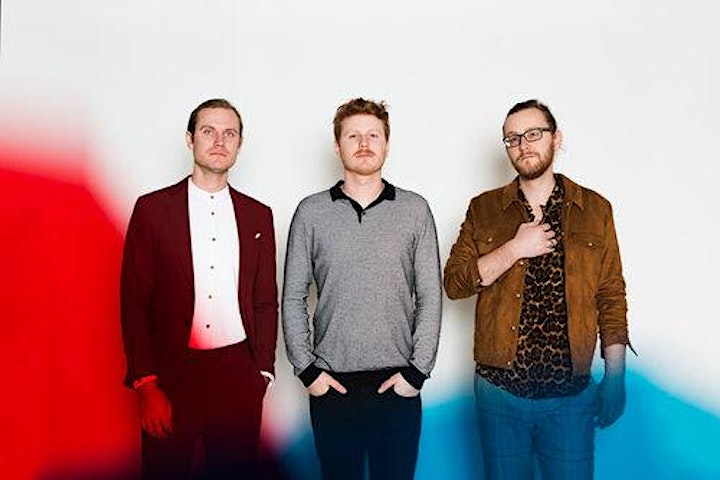 Hailing from the glassy coast of northwest Florida, MYFEVER boasts a sound that is perhaps under explored and under exploited, where avant-garde expression brushes shoulders with the southern tradition of heartfelt songwriting, embodied in always thoughtful and catchy melody.
Having bounced around the south as kids with their family, founding members and brothers, Weston and Garrett Hine landed in the small coastal town of Panama City, Florida. There, they grew up next to the Gulf of Mexico cutting their teeth on alternative giants such as Radiohead and The Killers as well as more southern-classic artists such as Tom Petty and The Band. The band was formed in 2014 after the Hine brothers attended a life-altering concert that left them both inspired and completely committed to the craft of music and songwriting.
The first EP release "See The Light" (2015), was recorded in the band's very own back yard of Miramar Beach, Florida with producer Jeremy SH Griffith (Johnny Swim, SUNBEARS!, Old Sea Brigade). Reminiscent of albums such as Kings of Leon's "Youth and Young Manhood" or Radiohead's "The Bends", the EP provided a style of warm melodic complexity, hooking listeners into a curiosity for more.
Now residing in Atlanta, Georgia, where the brothers connected with bassist Daniel Ard, their EP, "Born For Spaces " (2017), has opened a new iteration of their sound drawing on influences such as The War On Drugs and Coldplay. The track "Childhood Keepsake, Circa 1991"(340,000+ streams on Spotify) reveals a more tender side and theme throughout the EP that Indie Shuffle describes as, "reflective and nostalgic". The rockier sister single, "Golden", captures listeners in a suspended state of space with a choir of massive guitars and airy drums that place you in a fantasy state of mind. Small hometown roots can be found in every note and every lyric. It's honest, unapologetic and bolstering of a clear humanistic message.
Check out the latest 2019 single, "Analogue", HERE.
Gratifying and soulfully reflective, MYFEVER continues to fuse modern essence into a recognizable sound. Each release reaffirms the band's dedication to making pure, honest, real music.
MYFEVER is: Weston Hine, Garrett Hine, & Daniel Ard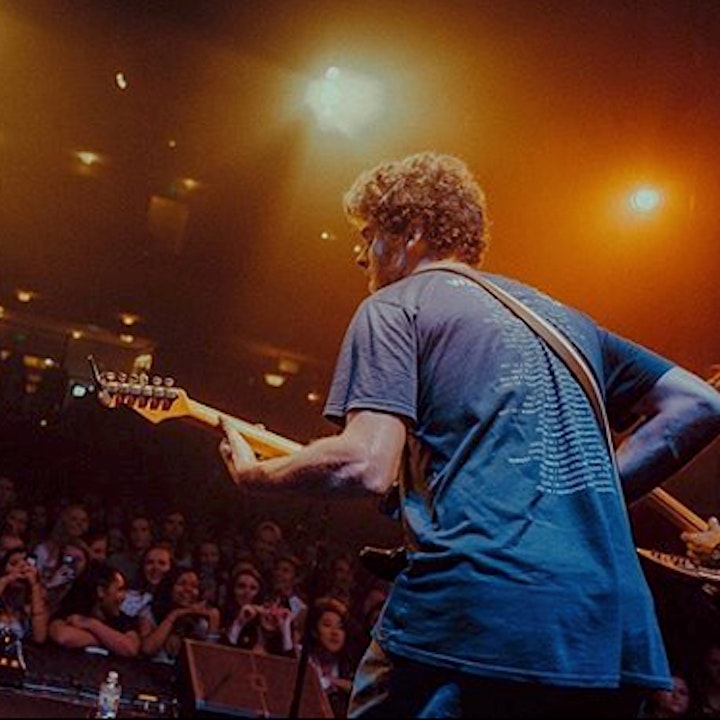 Manatree formed around 2009 when four longtime friends were entering high school. Drawing from early pop and rock influences like the Strokes and Wolf Parade, mathy bands like Maps and Atlases, and the exploratory qualities of Wilco and Broken Social Scene, Manatree wrote high energy, math-influenced pop songs with a simple lineup of two guitars, bass and drums. These efforts culminated in the band's self-titled debut album, released on Egghunt Records.
After Manatree's self-titled release, the band became gradually more interested in electronic music, everything from pop-oriented artists like Sylvan Esso and Frank Ocean, to the more experimental Actress and Oneohtrix Point Never. While keeping true to their guitars-bass-drums lineup and energetic live performances, the band is now beginning to incorporate elements of this music into their vocals, compositions and instrumentation. Manatree hopes to blend these influences for a unique and personal release later this year, which they are currently recording. The band also plans to tour consistently both before and after this release.
Venue Information:
No Smoking/Vaping permitted anywhere inside venue

Bags/purses will be checked at the door.

Must have ID for entry

All tickets are picked up via will call starting at the time of doors.

Children under 3 years old are Free.

Appropriate clothing required at all times (tops and bottoms covered).

Venue Information:
The Camel
1621 West Broad Street
Richmond, VA, 23220