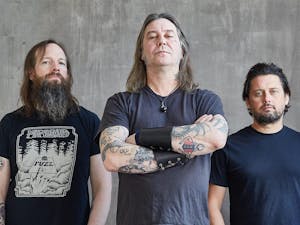 High On Fire
Power Trip, Devil Master, Creeping Death
The Broadberry
Richnmond
,
VA
$25.00 - $30.00
Tickets At The Door
.
High On Fire
Formed by Pike and Kensel in 1998, High on Fire started attracting attention in the metal underground, first with the 1999 High on Fire demo, and then a year later on the debut album The Art of Self Defense, which was released on Man's Ruin Records. Listeners were drawn to the trio's unique take on modern metal, which stripped everything down to a sludgy sound that felt brutish and artful at the same time. After signing to Relapse Records, High on Fire let loose the celebrated Surrounded By Thieves on May 28, 2002. While the LP exhibited more musical dexterity than the debut, 2005's Blessed Black Wings was a display of astonishing growth. The band joined forces with recording genius Steve Albini (Nirvana, Pixies, Big Black) to create the scorching third album. Tracks like "Devilution" and "Cometh Down Hessian" catapulted High on Fire into the mainstream metal consciousness, the fanbase growing even more thanks to relentless touring at home and abroad. Matz joined the band as bassist in 2006, and the band's forward momentum continued on the fourth album Death is This Communion a year later. High on Fire's fifth album, 2010's Snakes For the Divine, boldly featured a cleaner sound, thanks to producer Greg Fidelman, who had previously worked with Johnny Cash, Metallica, and U2. Which leads us to Electric Messiah, the best and most diverse of the band's three albums with Ballou. There's more speed than ever before but the dynamics of Electric Messiah hold the listener riveted.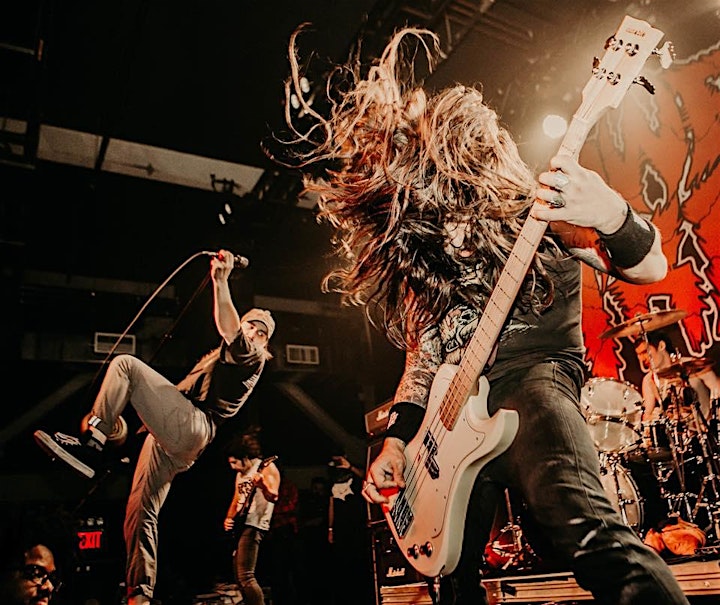 Power Trip
Power Trip executes music with raw energy. They've trimmed the fat on every reference they pull from - whether that's Hardcore, Metal or Punk - to make music that actually cuts in 2017. Hailing from Dallas, the band have toured the world relentlessly for years. Their musical proficiency, perfect song structure, rich tones, fierce riffs, delivery and collective attitude has seeded them as one of today's most prolific acts in any astute or heavy genre. Power Trip boldly surprise their broad fan base by performing alongside less obvious artists - closing the gap that in 2017's social climate desperately needs to be filled. One month you can catch them playing with Cannibal Corpse, Exodus and Obituary. They're a powerful storm of aggression, gaining more and more momentum with true, honest spirit.
Nightmare Logic has taken Power Trip's classic Exodus-meets-Cro-Mags sound to new places. With hooks and tightness rivaling greats like Pantera or Pentagram and production by the esteemed Arthur Rizk, Nightmare Logic punishes fans not only sonically but with pure songwriting skill. The sophomore release and second on Southern Lord Records, raises the bar and pushes Power Trip to new extremes.
Winners of the Best Metal Song of the Year at the Loudwire awards.
Power trip is -
Riley Gale vocals
Blake Ibanez guitar
Nick Stewart guitar
Chris Whetzel Bass
Chris Ulsh drums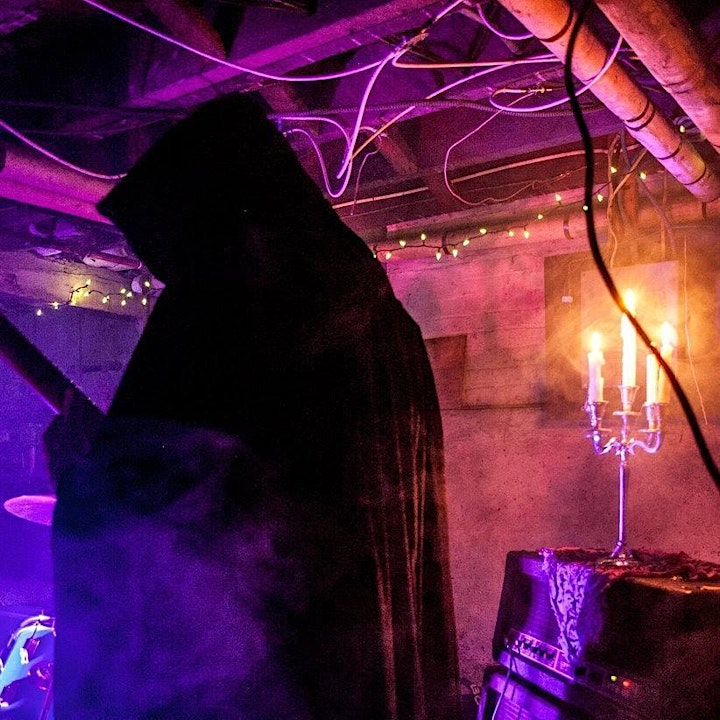 Devil Master
Philadelphia's DEVIL MASTER have been spitting in the face of convention since forming in 2016 with their raw, twisted brand of death rock meets black metal punk mayhem. Manifestations is a compilation of DEVIL MASTER's full catalog, two sold out demos from 2016 & 2017 (S/T & Inhabit the Corpse); remixed, remastered, and sounding more malevolent than before; plus available on vinyl together for the first time. The vinyl version of the self-titled demo was originally released on America's Leather Doomsday Records followed by both being pressed by Germany's Erste Theke Tonträger.
Now in 2019, DEVIL MASTER stake their claim as one of the most venomous, twisted entities in the underground with their hellish debut, Satan Spits on Children of Light. The album, recorded, mixed, and mastered by Arthur Rizk (POWER TRIP, MAMMOTH GRINDER, OUTER HEAVEN, and more,) rattles the very gates of hell with a vile dose of black metal-infused punk mayhem. Commanding the steel of VENOM, the fury of BATHORY's earliest years, and the raw, uncompromising nature of the notorious GISM, Satan Spits on Children of Light sees DEVIL MASTER emerge from the grave and reach new blasphemous heights. Give in to the Satanic panic and obey your DEVIL MASTER!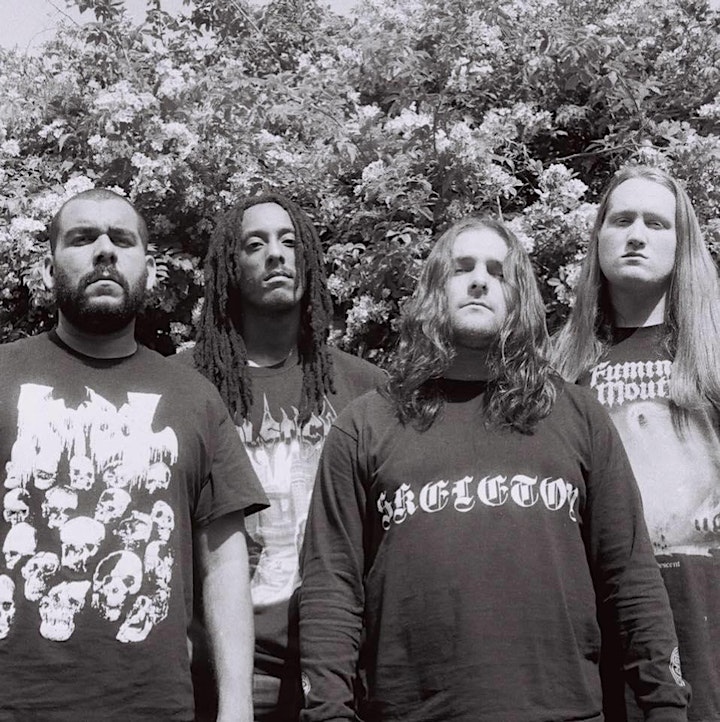 Venue Information:
Parking is available in side lot (by Exxon)

No Smoking/Vaping permitted anywhere inside venue

Bags/purses will be checked at the door.

Must have ID for entry

If you do not have access to a printer, we can scan ticket from your cell phone. Be sure to have your brightness turned all the way up at the door.

Children under 3 years old are Free.

Kitchen is open during all hours of operation.

Appropriate clothing required at all times (tops and bottoms covered).

For additonal FAQs click here

Venue Information:
The Broadberry
2729 West Broad Street
Richnmond , VA