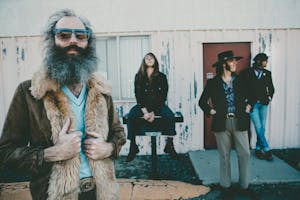 Broadberry Entertainment Group Presents!
Howlin Rain
Sunwatchers
Richmond Music Hall @ Capital Ale House
Richmond
,
VA
$12.00 - $15.00
Tickets At The Door
.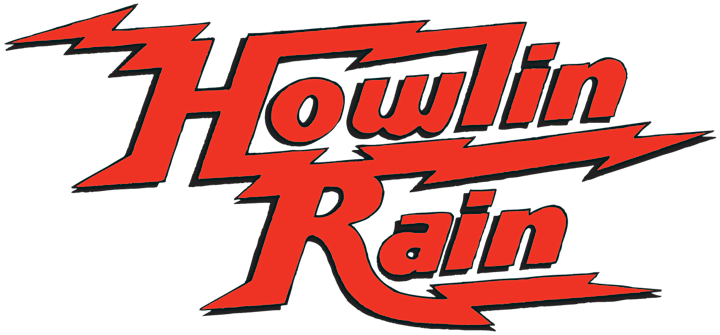 Howlin' Rain
Howlin Rain is back on the road this summer. Fittingly, they'll be celebrating a new series of limited edition live albums entitled, 'Under the Wheels,' while continuing to support their acclaimed 2018 studio album, 'The Alligator Bride,' which Uncut Magazine called, "classic rock in the most pastoral, sun-soaked '70s sense, with traces of Springsteen at his most gospel, Creedence at their grooviest, Free and American Beauty."
Intended to be a direct conversation with fans, 'Under The Wheels' is a no-rules, anything goes series culled from multi-track live recordings made on the road. The debut installment, 'Live From The Coasts (Volume 1)' leans heavily to the band's improvisational side and is the first of a 2-part curation comprised of East and West Coast performances in 2018-19. It's set for August 30th release via Howlin Rain founding member Ethan Miller's Silver Current Records, with Volume 2 to follow in Fall 2019.
"No matter how accomplished a studio album a band makes there is still something even more elevated and relatable about a live performance captured well. The audience and musicians engaged in an ecstatic, emotional dance together, the sound of light- speed group creativity under heavy pressure, feats of improvised melody and feel beyond expectation and of course the raw edges, rough corners and deeply human sound of artists completely exposed in the high temp firing and fusing of their hopes, risks, vulnerabilities and ultimately triumphs of imperfection and musical joyrides beyond conscious imagination," says Miller. "That's my favorite place for Howlin Rain to be and my intention with the live series is to open a spigot between the fans and these captured live adventures and to leave it open as an ongoing conversation about our spiritual dance together."
'Under the Wheels: Live From The Coasts (Volume 1)' will be available on limited edition and deluxe/special edition vinyl packages that Silver Current has become known for, in addition to limited edition cassette and digital formats. Tracks include an extended ten minute-plus instrumental melodic burner "To the Wind," the show-stopping first album favorite "Death Prayer in Heaven's Orchard," the rarely performed live acid- soul cooker "Goodbye Ruby" and 'The Alligator Bride' album keystones "Missouri" and "Coming Down," the latter having grown into a 13+ minute set closer with all controls set for the heart of the sun.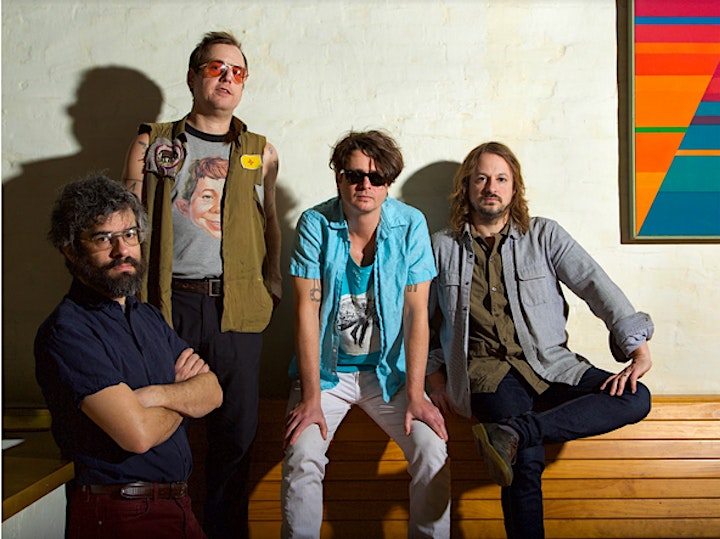 Sunwatchers
Sunwatchers drew a line in the sand with their last album "II", a powerful statement of the band's unique brand of spiritual, free-rock, gonzo attitude and a progressive socio-political worldview. "Illegal Moves" is their latest dispatch and second album for Trouble In Mind Records.
"Illegal Moves" is the band's most potent blend yet; a heady potion of free-jazz, psychedelia, punk & noise rock that is both tender and ferocious; the perfect soundtrack to smash capitalism and fix our broken system thru sonic catharsis and revolution. Songs like "Everybody Play"and standout track "Beautiful Crystals" insinuate themselves into your brain space with the rubbery synchronicity of bassist Peter Kerlin and drummer Jason Robira, slyly busking for your attention with an appealing melody before rounding onto a sour note, as if to remind the listener that both ugliness and beauty are necessary to the communal human experience. Elsewhere "New Dad Blues" and "Greeneyed Pigmen (Get The Blade)" (despite their cheeky titles) sting with a righteous fury beyond the piercing scree of guitarist Jim McHugh's electric phin or Jeff Tobias' saxophone skronks, and the band's cover of Alice Coltrane's "Ptah, the El Daoud" transforms her meditative elegy to the Egyptian deity into a fiery protest march. The songs on "Illegal Moves" crackle with an energy informed by passionate disgust of the status quo, realized on the album cover by Scott Lenhardt's Mort Drucker-esque illustration of the Kool-Aid Man battling the personifications of evil from across the world. A psychedelicized avatar for the general wrath and action that they believe in. McHugh says: "He's a corporate advertising mascot going rogue and getting wise and turning his knowledge and strength against the Arbiters of Oppression... turning the Psycho-emotional propagation of exploitation and consumption against itself."
Focused and frenzied by the implacable gauntlet of political horrors and the oppositional nature of their adopted hometown, 2018 saw the band relentlessly productive vis a vis North American and European tours, members recording solo material and making countless contributions to the records of others, and, most crucially, four full-length albums. Following their 2017 self-titled debut on Castle Face Records, Trouble in Mind Records released their sophomore album II in February, and an odds-n-sods cassette (Basement Apes Vol.1) and live picture disc LP (Sun Worship) came courtesy of their own imprint, Sunwatcher Records.
Most recently, via Amish Records, came 3 Characters, a double-LP made in collaboration with legendary songwriter Eugene Chadbourne. Doc Chad and Sunwatchers blaze through crazed renditions of tunes by the Minutemen, Doug Sahm, and Henry Flynt -- seemingly disparate voices in the rock cannon energized by Chadbourne's miles-wide sensibility and lived-in skill as an improviser, and unified by the band's leftist sense of history, geography and resistance. Lending gravitas and a sage and guiding voice is Mike Watt himself, intoning in his warm telltale rasp several historic leftist screeds.
Sunwatchers are collaborative and inclusive as a matter of personal politics, and have worked with artists across variegated idioms, genre and styles, including Arthur Doyle, Brigid Dawson (The Oh Sees), David First (Notekillers), Justin Frye (PC Worship) Jonathan Kane, Heather McIntosh, Ryan Sawyer, Jessica Pavone, David Harrington, and many others. They also function as the co-organizers of Music Against Mass Incarceration, a biannual music and performance festival aiming to help dismantle the vastly unjust American prison system.
Venue Information:
All shows are standing room only unless otherwise notated.

No Smoking/Vaping permitted anywhere inside venue

Bags/purses will be checked at the door.

Must have ID for entry

All tickets are picked up via will call starting at the time of doors.

Children under 3 years old are Free.

Appropriate clothing required at all times (tops and bottoms covered).

Don't get ripped off! The only authorized seller of tickets for this event is Broadberry Entertainment Group. You can safely purchase tickets at the lowest available price on our website or at our box office, open Monday - Friday from 10am-4pm. Broadberry Entertainment Group is not responsible for tickets purchased in any other locations and will not honor, exchange, or refund counterfeit, duplicate or invalid tickets.

Venue Information:
Richmond Music Hall @ Capital Ale House
623 E Main Street
Richmond, VA, 23219