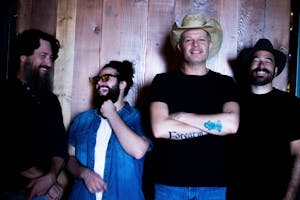 Broadberry Enterainment Group Presents!
Jason Boland & The Stragglers
Jesse Daniel
Richmond Music Hall @ Capital Ale House
Richmond
,
VA
$20.00 - $25.00
Tickets At The Door
.
Jason Boland & The Stragglers
Music is having a moment. Listeners are crying out for something true––some meaty songs that'll give us some comfort, even as they cut closer to the bone.
Everyone is finally ready for the gritty, thundering country Jason Boland and the Stragglers have sharpened over almost 20+ years' worth of selling out roomy venues and commanding stages across the nation.
"We're just trying to make something that we're proud of," lead songwriter and vocalist Boland says. "If any more people want to take notice of it, they're welcome."
Since coming together in Stillwater, Oklahoma, Boland and his tight knit crew have sold more than half a million albums independently and earned a devoted following that's swelled far beyond the band's red dirt roots. At a Stragglers show, oil patch roughnecks, hippies, college kids, and intelligentsia all sway side-by-side like a traveling reincarnation of Austin's Armadillo World Headquarters in its cosmic cowboy, Willie Nelson heyday.
While the Stragglers draw from rock and folk, make no mistake: they traffic in unfiltered, unfettered honky-tonk, raw and lean.
For 2020, the band is celebrating the 20th Anniversary of their debut album Pearl Snaps with a nationwide tour where the band will play the record front to back along with favorites from their extensive catalog. The legendary record was recorded with famed producer Lloyd Maines and behind the success of songs like "Pearl Snaps" "Somewhere Down in Texas" "Proud Souls" and others it quickly became a beloved classic and still continues to be named as a major influence for many of the top artists coming out of the Texas/Oklahoma country music scene.
www.thestragglers.com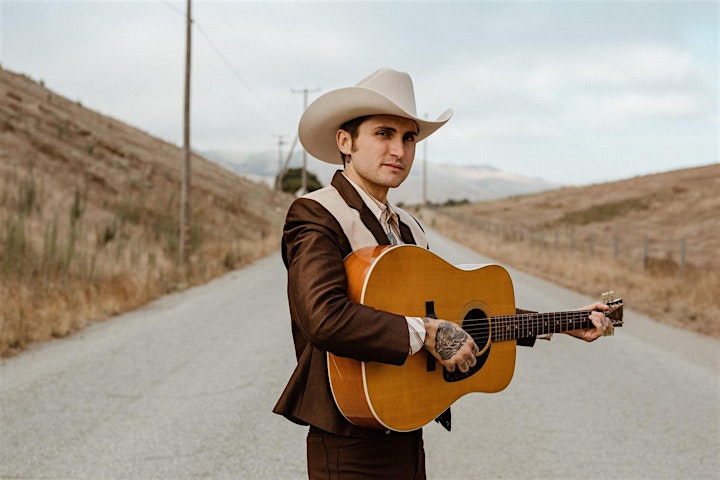 Jesse Daniel
2018 was a good year for singer, songwriter and country music performer Jesse Daniel. Drawing from his own life experience, he released a self-titled debut album that would go on to receive favorable press from many of the top media outlets and critics in music today. Upon its release, he and his band hit the road for much of the year, earning himself a reputation not only as a hard worker, but as a major up and comer in the country music climate as we know it. Honky Tonks, night clubs and large festival lineups all saw Daniel's signature brand of stage presence, as he turned heads across the United States.
2019 started off with a bang, as the singer took home the trophy for "Honky Tonk Male of The Year" at the Ameripolitan Awards in Memphis, TN. It was shortly after that he announced he would be hitting the studio to record his second full length album that summer. Things seem to be rollin' on fairly smooth for JD, but his road up until this point has been anything but.
Jesse grew up in Ben Lomond, California. A small town located in an area called the San Lorenzo Valley, tucked away in the mountains east of Santa Cruz. It's been said that there is "something in the water" of the San Lorenzo River, due to the musical talent that has come out of the surrounding area. Having cut his teeth playing in the local clubs and bars from a young age, as well as touring with regional acts, he found his love for the stage early on. Through this he also found his love for substances and as times got harder, they did too.
Jesse's teens and early twenties would find him in and out of jail and rehabilitation centers. It was also there that his love for music and desire to perform was reignited. One day while in a facility in Oakland, California, he heard someone playing a Hank Williams tune in the other room. "I had just enough in me to sit in a chair and listen." Daniel said. "I told him I wanted to play like him and he said, 'Why don't you?'". The singer made a promise to himself that day.
Fast forward to present day, JD seems to have made good on that promise. Having dedicated his life to music, he's gained fans nationally and internationally, as well as the respect of his peers. Whether on tour as support for major artists, or selling out clubs on his own, he's only picking up speed on an upward trajectory. With the success of his self-titled debut and a sophomore album coming early 2020, Jesse Daniel is solidifying himself brick by brick as a name you won't forget in country music.
"Whenever anyone asks me who is the next country artist to keep an eye on, I tell them Jesse Daniel from California. Every time. He is the future of country music..."
- SAVING COUNTRY MUSIC
Venue Information:
All shows are standing room only unless otherwise notated.

No Smoking/Vaping permitted anywhere inside venue

Bags/purses will be checked at the door.

Must have ID for entry

All tickets are picked up via will call starting at the time of doors.

Children under 3 years old are Free.

Appropriate clothing required at all times (tops and bottoms covered).

Don't get ripped off! The only authorized seller of tickets for this event is Broadberry Entertainment Group. You can safely purchase tickets at the lowest available price on our website or at our box office, open Monday - Friday from 10am-4pm. Broadberry Entertainment Group is not responsible for tickets purchased in any other locations and will not honor, exchange, or refund counterfeit, duplicate or invalid tickets.

Venue Information:
Richmond Music Hall @ Capital Ale House
623 E Main Street
Richmond, VA, 23219