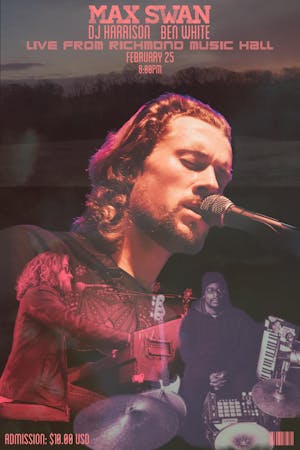 Broadberry Entertainment Group Presents!
Max Swan
DJ Harrison, Ben White
Richmond Music Hall @ Capital Ale House
Richmond
,
VA
$10.00 - $12.00
Tickets At The Door
.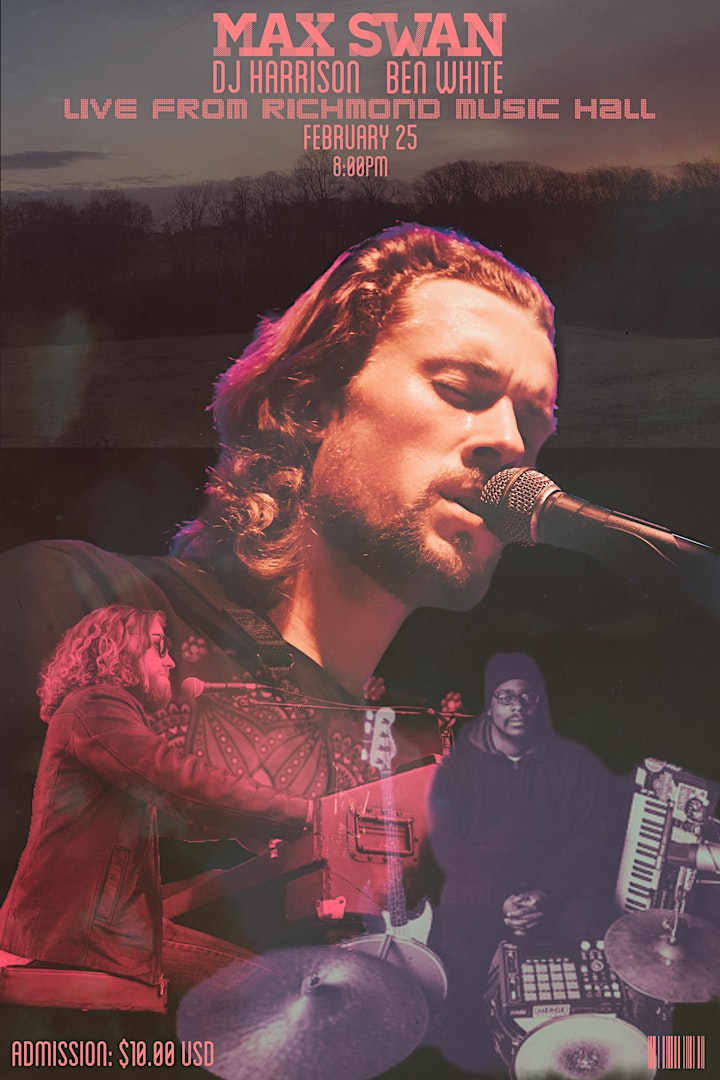 Max Swan
maxswanmusic.com
instagram.com/maxswanmusic/
Max is an R&B Soul vocalist/saxophonist/producer hailing from Philadelphia. His music combines his passions for jazz fusion, 21st century soul, and contemporary hip hop, featuring his vocals, saxophone, and EWI (Electronic Wind Instrument). Max's album "The Fisherman" has currently amassed over 30,000 plays and counting on Spotify. Thanks to the support of places like WXPN , "The Waters" (the lead single) became the second-most played song on the station in all of 2018.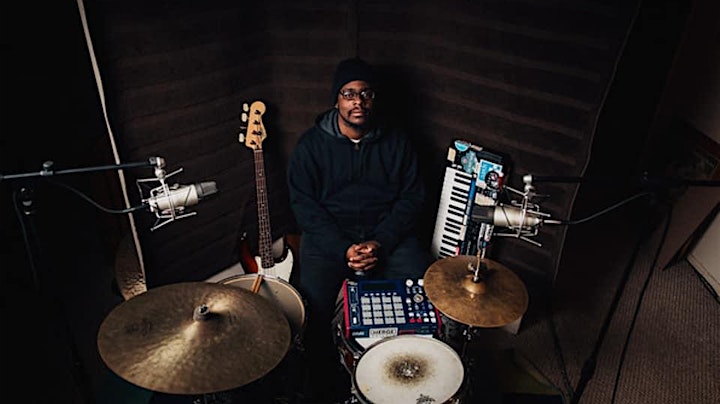 DJ Harrison
Devonne Harris (AKA DJ Harrison) is a multi instrumentalist and producer/engineer from Richmond, VA. Devonne grew up in a music loving household. He began to learn songs by ear on the radio at the early age of 5. His mother encouraged his interest in music so she purchased children's instruments for him to play on and discover. His passion for music continued onward to middle school where he began to play in the concert band; moving from clarinet to percussion and eventually the entire brass section. By high school, Devonne was recording and tracking his ideas straight to cassette. He wanted to play and recreate the styles of music he heard growing up so he could eventually sample himself playing instead of records.
After high school, he attended Virginia Commonwealth University, where he was able to formally study jazz drums and piano. While there, he also took lessons in composition and arranging. It was after college he began to build a catalog of albums on Bandcamp, catching the attention of multiple labels such as Thrash Flow, Liquid Ember, and Stones Throw. Today, Devonne produces and releases music under the name DJ Harrison, and tours and plays keys/percussion in Butcher Brown. He collaborates with other artists and bands around the world, recording music at his home studio, Jellowstone.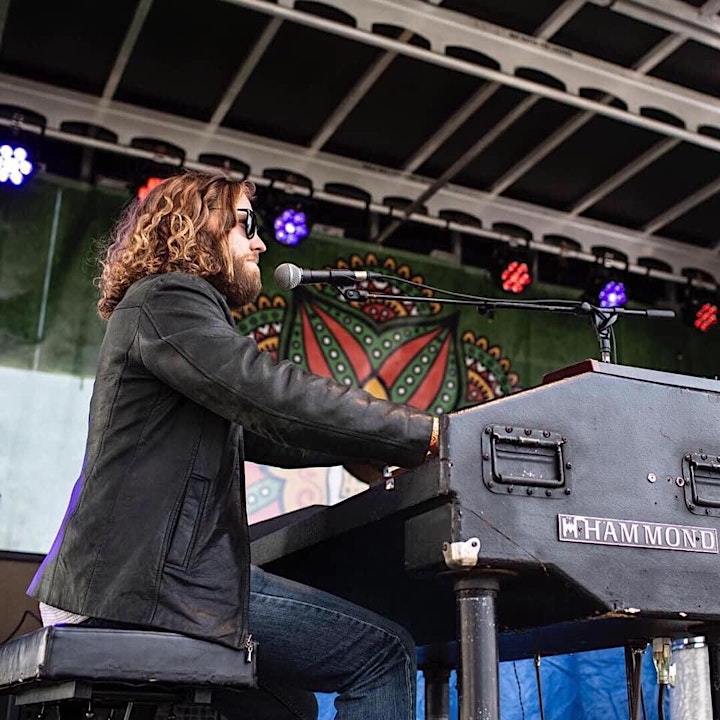 Ben White
https://www.instagram.com/bwhitewolfe/
Ben White is a composer/singer/keyboardist from Richmond, Va. He has played with many bands from the region, including Trongone Band, Cris Jacobs and DJ Williams. He will be releasing his first album in 2020.
Venue Information:
All shows are standing room only unless otherwise notated.

No Smoking/Vaping permitted anywhere inside venue

Bags/purses will be checked at the door.

Must have ID for entry

All tickets are picked up via will call starting at the time of doors.

Children under 3 years old are Free.

Appropriate clothing required at all times (tops and bottoms covered).

Don't get ripped off! The only authorized seller of tickets for this event is Broadberry Entertainment Group. You can safely purchase tickets at the lowest available price on our website or at our box office, open Monday - Friday from 10am-4pm. Broadberry Entertainment Group is not responsible for tickets purchased in any other locations and will not honor, exchange, or refund counterfeit, duplicate or invalid tickets.

Venue Information:
Richmond Music Hall @ Capital Ale House
623 E Main Street
Richmond, VA, 23219