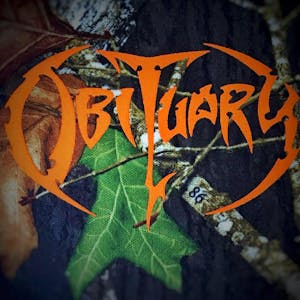 Broadberry Entertainment Group Presents
Obituary
False Prophet, Extintion AD, ENFORCED
The Broadberry
Richnmond
,
VA
$25.00
Tickets At The Door
.
Obituary
Upon switching their name from Xecutioner to Obituary, the career of one of the most successful and influential Death Metal bands began. Hailing from Florida and featuring John Tardy (vocals), brother Donald Tardy (drums), Trevor Peres (guitar), Allen West (guitar), and Daniel Tucker (bass), the band signed to Roadracer Records, a now defunct division of Roadrunner, for the recording of their debut album—the immense and immeasurably heavy "Slowly We Rot" (1989). The album was engineered by the legendary Scott Burns at Morrisound Studio, which would come to be the most sought after facility for production of albums during 1990's rise of the Death Metal genre. Unlike much death metal preceding it, the album had a sludgy feel and integrated devastatingly slow passages along with obliterating overtures that reached far beyond any point of mayhem that metal had yet to reach; the result was a carnal pleasure for doom, death and thrash fans alike coupling the adrenaline of a speedball with the slow, degrading measures of a sewer at dusk. Like them or not, Obituary was unlike anything anyone had heard before.
"Slowly We Rot" was chaotic, bass heavy mix of manic guitar solos and crashing drums, but it was undeniably characterized by vocalist John Tardy's disarmingly horrific, gargling style, that created guttural chasms of dread which though often strived for, to date have been paralleled by none. The ability to augment tempo so drastically became the band's trademark along with Tardy's unique vocal style, which distinguished them clearly from the rest of the emerging Florida Death Metal bands; nowhere is this more apparent than on the prophetic title track of their debut. The fact that Obituary refrained from printing lyric sheets with their albums led people to believe that they didn't actually write any lyrics. Some may question the verbosity or absence of documented lyrics, however, any true fan has each grunt, growl and howling grimace committed to memory like an utterance from God in painstaking form—what does not exist can not be remembered, and an Obituary show is testimony to the re-creation of what your ears couldn't believe in the first place. Once again bringing augmentation to irony, Live and Dead worked quite well for the quintet, dividing your conscience yet leaving much to the imagination; not since birth have your senses been so graphically assaulted yet pleased at the same time. While such differing sensations once seemed incongruous, Obituary have proven the ability to merge unlikely dichotomies, from their slow-as-hell-yet-fast-as-fuck style to the non-evil, homegrown approach to what would largely become the satanized, bastardized, make-up wearing movement known as Death Metal.
The maturation of the musicians into songwriters taking more visionary and complex forms would soon be heard world wide as Obituary took metal by storm in 1990. Despite their youth upon release of their sophomore offering, "Cause of Death" embodied the confident swagger of the most fearsome pack-leading hound. From the insidious growls of John's vocals to the barrage of Donald Tardy's thunderously-metered explosions of double bass, "Cause of Death" was the intention and method as promised by the early threat of "Slowly We Rot"; for Obituary, Death was just the beginning. Accordingly, the title track alone ("Cause of Death") would be heard, regurgitated, manipulated, complimented and collapsed—but never duplicated—on third and forth generation death metal albums for years to come. Lovecraftian imagery and aural morbidity aside, even a deaf man found fear when confronted by the formidable visage of guitarist Peres; entering Frank Watkins, the hulking henchman of a bassist from South Florida, finally provided long-needed and powerful rhythm stability to the line up. However, the grinding of the axes would not be complete until the return of Xecutioner veteran Allen West, who, along with Peres and Tardy, crafted the foundation for most of Obituary's most primordial and historic moments. Attack now whole, Obituary had given birth—sight, sound and feel—to a true horror greater than metal had ever known.
The paradox herein lies that Obituary was anything but a summation to and end, but more an exploratory journey into the infinite dehumanization of all that is known, as confronted brazenly by their best selling release yet, "The End Complete" and later followed by the cynical and dark expedition of "World Demise". Reunited with songwriter West, the band was conjoined like quintuplets sharing life and a name. Though finality was possibly inferred by these titles, Obituary was anything but finished. Ironically, the images conjured by songs such as "Don't Care", "Platonic Disease" and "World Demise" seemingly foretold of the millennium as can now be seen daily, displayed plainly across the screens of CNN and reality TV programs world wide; not bad for a bunch of rednecks from Florida with Budweiser dreams and bongwater nightmares.
2004 brings reason for Obituary fans to rejoice, the sunken eyes and heaving cries have all but abated. Obituary has only aspired to live up to the standard they have set for themselves, one that numerous bands have strived to duplicate, but never attained, falling short both creatively and in lack of the unique talent that each member contributes to the near indescribable Obituary sound. Like a forgotten corpse in the basement, Obituary are back to haunt, taunt and fully pollute your senses. Fermenting like waste in the hot Florida sun, Obituary return from hiatus with the voracity of a starven wretch. The forfeiture of time brings blessings of brutality, and assurance that the Dead shall indeed rise again. Such aural abrasion can only be heard on an Obituary album or the live circumcision of a thirty-year-old man, the choice is yours...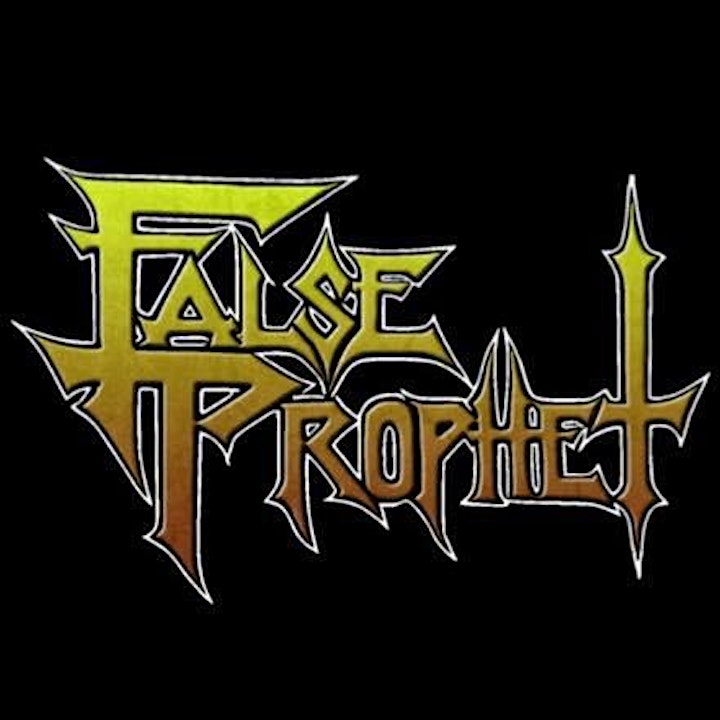 False Prophet
False Prophet was formed in the then musical barren wasteland known as Greensboro, NC. as a three piece by Paul Ray, Chris Lyndon and Tim Haisman under the moniker Abattoir, they were soon to be joined by Mike Morrison, and began their musical quest to create their brand of brutal assaulting metal. Taking their musical influences, from mid-80's thrash from the west coast like Exodus and Dark Angel, death metal pioneers such as Venom and Possessed, the metal/hardcore ideals of bands from the east coast like Overkill, and the more melodically heavy music from Europe, and created a sound that was both aggressive and technical.
After recording an early demo entitled "Sign of the Cross" released in 1989, False Prophet starting garnering local and international attention, landing them opening slots for Danzig, Dark Angel, Forbidden, Death Angel, Confessor and Demolition Hammer, among others.
In 1991 False Prophet would self-release the album "The Second Death". Around this time, original drummer Haisman would live the band and be replaced by Raymond Martin.
The band received great reviews and had numerous interviews with underground fanzines and metal magazines alike. Around 1992 the band changed their name Infernal Hierarchy. With the new name change, the band once again returned to the studio to record a two song demo, which would later be released on 7" by Rage Records in 1993. Once again, these songs showed the growing musicianship and songwriting that the constant practice and shows were helping the band to achieve. After much success with this release, the band decided to disband this incarnation due to personal circumstances.
Forward to the year 2013, and once again the name False Prophet is beginning to create rumblings in the underground music community. With the new found freedom of the internet, the band was approached by Heaven and Hell Records about re-releasing all of their previous material.

Extinction A.D.
Extinction A.D., comprised of front-man Rick Jimenez and ex-This Is Hell bandmates Pieter van den Berg and Mike Sciulara, as well as Long Island native, Ian Cimaglia, deliver a fresh, energetic thrash attack, showing true love for early greats; old Testament, Slayer and Metallica, while dazzling with 2016 power and precision.
The band formed in 2013 and has been releasing music and touring steadily since, as seen with Unearth, Municipal Waste, Havok, Testament, Exodus, Shadows Fall, From Autumn To Ashes, Toxic Holocaust, Kvelertak, Nuclear Assault, Venom, D.R.I., The Red Chord, Bane, Act Of Defiance, Cro-Mags, Voivod, Vision of Disorder and many more.
Their full length debut Faithkiller was recorded and mixed by Brett Romnes (I Am the Avalanche, Anthony Raneri), and mastered by Brad Boatright (Nails, Noisem).
Press -
"A blend of early '90s Slayer and Sepultura filtered through a prism of Kill 'Em All. Check out Extinction A.D. if you're in the mood for groovy thrash that explodes with modern energy."
–VH1
"A 21st-century powerhouse upgrade of Eighties thrash... The best aspects of early Metallica and Testament."
–Guitar World
"Thrashterpiece... Who does Extinction A.D. think they are just hogging all the good riffs like this for themselves?"
–Metal Injection
"Extinction A.D. may very well write the best Slayer riffs that Jeff Hanneman never got around to writing but they're more than a simple re-thrash band... If thrash is a machine gun firing wildly in all directions, Extinction A.D. is a sniper with a laser sight."
–MetalSucks
"Rick Jimenez is the kind of guy that's in this for life... On Extinction A.D.'s debut full-length, Faithkiller, the sound has gotten thrashier but no less pummeling than Jimenez's past two decades of music creation, only now he's the one speaking out against injustice and corruption."
–Substream
Venue Information:
Parking is available in side lot (by Exxon)

No Smoking/Vaping permitted anywhere inside venue

Bags/purses will be checked at the door.

Must have ID for entry

If you do not have access to a printer, we can scan ticket from your cell phone. Be sure to have your brightness turned all the way up at the door.

Children under 3 years old are Free.

Kitchen is open during all hours of operation.

Appropriate clothing required at all times (tops and bottoms covered).

Venue Information:
The Broadberry
2729 West Broad Street
Richnmond , VA