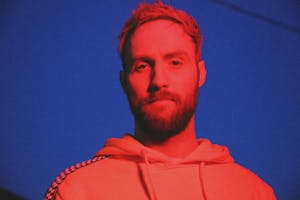 Broadberry Entertainment Group Presents
Ruston Kelly
Richmond Music Hall @ Capital Ale House
Richmond
,
VA
$15.00
Tickets At The Door
.
Ruston Kelly's highly anticipated full-length debut, Dying Star, will be released September 7 on Rounder Records and is now available for pre-order. In advance of the release, the album's lead track, "Jericho," is premiering today. Watch/share the official music video HERE.
Dying Star was co-produced by Kelly and Jarrad K (Kate Nash, Weezer) and recorded at Sonic Ranch in El Paso, TX. It includes 14 songs written/co- written by Kelly and features Kelly (lead vocals, acoustic guitar, xylophone, harmonica), Jarrad K (12-string guitar, background vocals, electric guitar, Rhodes), Tim Kelly (pedal steel), Ian Fitchuk (piano, organ, drums, percussion), Eli Beaird (bass) and Kyle Ryan (banjo) as well as background vocals from Jon Green, Natalie Hemby, Kacey Musgraves, Kate York, Abby Sevigny and Joy Williams.
Of the album, Kelly comments, "A lot of my music is focused on suffering, or trying to understand the human condition through the lens of suffering...which probably sounds totally depressing, but it's actually the flipside of that. Sometimes you've gotta go into that darkness—you need to get lost and then figure out for yourself how to find your way back. That's the only way we can find pure joy, and really be thankful for the life we've been given."
The release of Dying Star follows a breakout year for the Nashville-based artist, whose debut EP, Halloween, was released last April to widespread acclaim. Of the music, Rolling Stone praised, "... shows a powerful grasp on storytelling gleaned from his love of the Carter Family and Townes Van Zandt, but also a more ragged rock & roll soul: it's Americana, if your Americana is Bruce Springsteen with an acoustic guitar, sung by someone who spins a little heavy metal too," while the HuffPost declared, "simultaneously current and effortlessly timeless."
Born in South Carolina, Kelly started playing guitar under the guidance of his dad, Tim "TK" Kelly, a pedal steel guitarist who now performs in his band. Since his father worked for a paper mill and often changed job locations, Kelly grew up frequently moving, living everywhere from Alabama to Belgium, including time in Michigan— where the young one-time figure skater went to train with an Olympic coach in the hope of furthering his career, and where he first began writing songs. At 17, he moved to Nashville to live with his sister and went on to land a publishing deal with BMG Nashville, placing songs with several high-profile artists.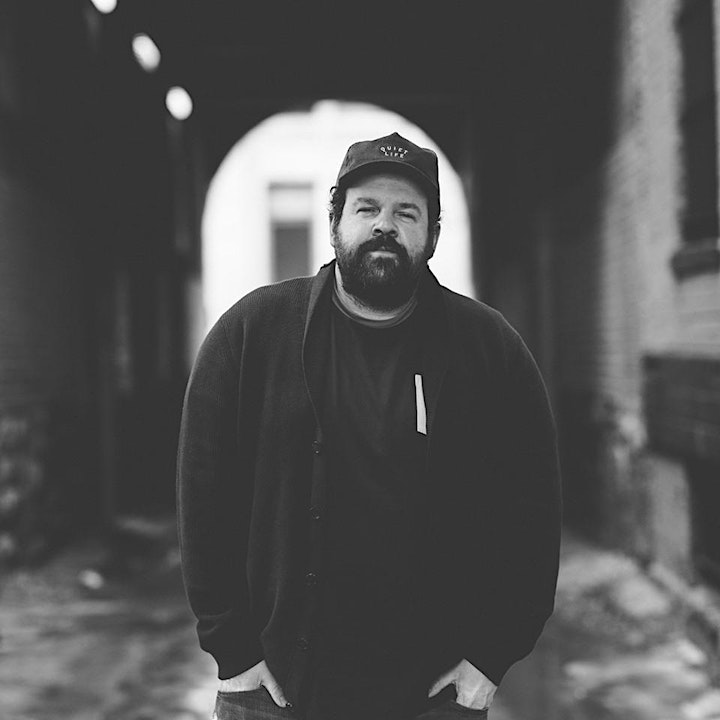 Donovan Woods was curious: What if he re-recorded Both Ways, his acclaimed 2018 record that won him a Juno Award for contemporary roots album, and distilled its 12 songs to their bare essence? An "acoustic reimagining," if you will.
"We started from scratch," he says, from the instrumentation to his vocals to a fresh understanding of the heartache and regret that underpinned those songs. "There are no recording elements carried over from that album. It's all brand-new."
Woods ended up with The Other Way, his new album that brims with inspired interpretations of Both Ways that are intimate yet startling in their urgency.
Set for release on May 3 on Meant Well, his latest release is a reminder of why the Canadian artist has become such a sought-after songwriter whose work has been recorded by Tim McGraw ("Portland, Maine") and Lady Antebellum's Charles Kelley ("Leaving Nashville"), with Spotify streams approaching nearly 90 million. You've always been able to hear and connect with Woods' words.
But an odd sensation washes over you when the varnish is wiped off of Woods' songs. Somehow the lyrics burrow with even greater resonance and then linger like little smoke rings. For a producer, Woods enlisted ace guitarist Todd Lombardo, who produced Woods' song "Portland, Maine" in 2015 and wrote and played most of the guitar parts on Kacey Musgraves' Grammy-winning Golden Hour.
Woods gave Lombardo artistic license not only to change the chords and song structures but to overhaul the arrangements with acoustic instruments and Lombardo's luminous guitar work as the centerpiece.
"I think this album draws out the pain and the darkness of these songs," Lombardo says. "The record is about loss and failure and feeling like you fucked it up, and there's no mistaking that. You hear every single word – and feel it, too."
Coming on the heels of "Go to Her," Woods' first song of 2019, The Other Way is so revelatory that it makes you wonder why he didn't try this approach sooner.
"It's always been an interesting idea to me, especially when you're an artist like me who inherently disappoints some people anytime your sound gets bigger," Woods says. "But a really good song is a good song in any arrangement. It's like a beautiful hardwood floor. You can put any furniture in there, and it's going to look good."
Venue Information:
All shows are standing room only unless otherwise notated.

No Smoking/Vaping permitted anywhere inside venue

Bags/purses will be checked at the door.

Must have ID for entry

All tickets are picked up via will call starting at the time of doors.

Children under 3 years old are Free.

Appropriate clothing required at all times (tops and bottoms covered).

Venue Information:
Richmond Music Hall @ Capital Ale House
623 E Main Street
Richmond, VA, 23219