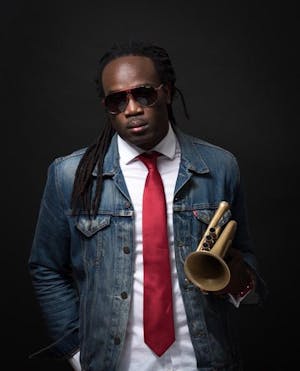 Broadberry Entertianment Group Presents
Shamarr Allen
PhotoSynthesizers, Natural Born Leaders
Richmond Music Hall @ Capital Ale House
Richmond
,
VA
$10.00 - $12.00
Postponed
.
Shamarr Allen
Shamarr Allen is the definition of New Orleans Music! Hailing from the Lower 9th Ward of New Orleans, Allen has influences in jazz, hip hop, rock, funk, funk blues and country. He is the lead vocalist and trumpeter of his band "Shamarr Allen and the Underdawgs".
In addition to performing with his band, Allen has collaborated with many renowned artists such as Willie Nelson, Galactic, Mannie Fresh, Patti Labelle, Harry Connick Jr. and Lenny Kravitz to name a few. In addition to displaying his skills on the frontline as a lead performer, Allen is also a music composer, writer, producer and multi instrumentalist. With a scintillating and unique sound, look and examplary talents, Allen transcends musical boundaries. He is the True Orleans Experience!
PhotoSynthesizers was formed in 2008 by guitarist Joshua Bryant and emcee Maurice "BarCodez" Jackson of Richmond, VA. The duo revels in defying definitions and expectations, artfully blending elements of rock and hip-hop that look to the past as much as the unknown future. Bryant's instinct for complex layers of instrumentation serves as a perfect complement to Jackson's mind-bending use of language and rhyme, constantly questioning the status quo. The band's membership has fluctuated over 10 years, but their energetic live shows, attention-grabbing arrangements, and challenge to their audience's perspective remain the same.
On Friday, September 6, 2019, P.S. will celebrate its 11th anniversary as a band with the release of its first official studio album, Apollogy. "Terms & Agreements" kicks off the eleven-song album, exploring the written and unwritten terms we agree to as individuals and society. "Terms" serves as the album's first single and an introduction to Apollogy's search for the self among our relationships with each other, as well as to the conditions in the world around us.
The official video for "Terms & Agreements" debuts on Friday, August 23, 2019.
The band is: BarCodez on lead vocals, J. Bryant on guitar and vocals, Wade Puryear on keys and synthesizers, Billy Nguyen on turntables and mpc, Matt Goves on drums, and Toniraye Moss and Macy West on backing vocals.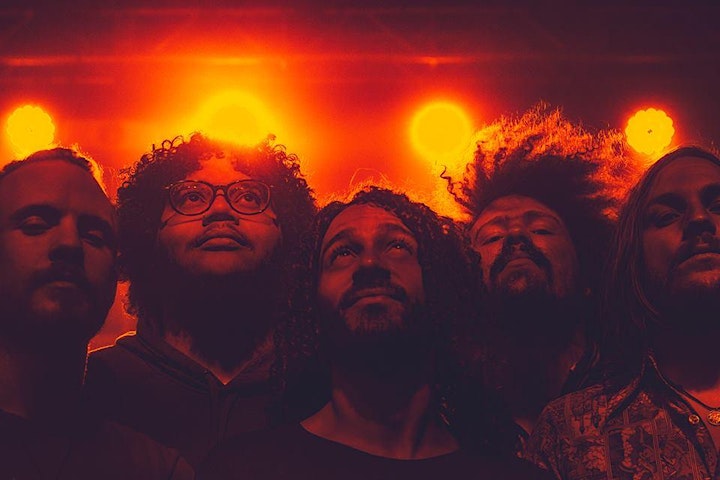 "With a sound that floats seamlessly between rock, reggae, jazz, hip-hop [and] funk" (Live Music Daily), Natural Born Leaders aim to bring a fresh groove to America's soundscape. The Asheville, NC based quintet is comprised of charismatic frontman and lead vocalist Michael Martinez, keepers of the beat James Eddington (bass) and Kevin Murtha (drums), shredder Rex Shaffer (guitar), and the eloquent Ben Survant (saxophone).

In June of 2018, Natural Born Leaders were among a handful of top submissions for NPR Music's Tiny Desk song competition. As a result, they were recognized by Weekend Edition's Scott Simon in a nationally syndicated feature interview. While this "big break" has helped propel the group forward, it is their consistent dedication to the grind that is proving fruitful. Monthly tour runs throughout the year and a steady growth of media appearances have made Natural Born Leaders a widespread crowd-favorite. With a magnetic beat and solid rhyme, it's hard not to groove along with every song.

Following the enthusiastic reception of their debut EP, 'About Time', Natural Born Leaders are finished in the studio laying down a handful of new tunes, slated for a grande reveal in the fall of 2019.

Venue Information:

All shows are standing room only unless otherwise notated.

No Smoking/Vaping permitted anywhere inside venue

Bags/purses will be checked at the door.

Must have ID for entry

All tickets are picked up via will call starting at the time of doors.

Children under 3 years old are Free.

Appropriate clothing required at all times (tops and bottoms covered).

Venue Information:
Richmond Music Hall @ Capital Ale House
623 E Main Street
Richmond, VA, 23219