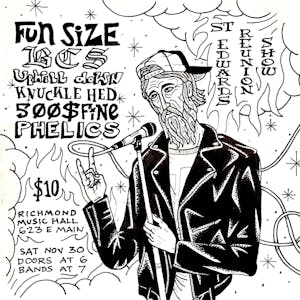 Broadberry Entertainment Group Presents
St. Edwards Reunion Show featuring Fun Size, BCS, Uphill Down, and Knuckle Hed!
Uphill Down, Knuckle Hed, 500$Fine, Phelics
Richmond Music Hall @ Capital Ale House
Richmond
,
VA
.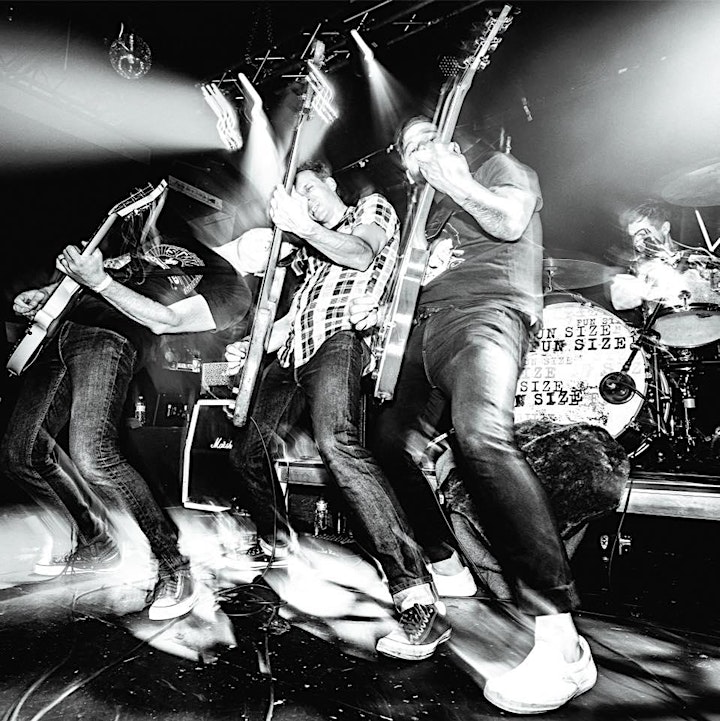 Fun Size
A HISTORY OF FUN SIZE BY JAMES
Fun Size started more or less in 1991, in Richmond, Virginia. Allen and I had been friends since I was four, and he had come back from a four-year stint in Wisconsin with a skateboard and a Descendents tape. Brian came around when Allen and I built a half pipe in my backyard, and said he had a guitar. When we first got together we played what any early-teenage suburban kids would play on Sunday afternoons in their parents' garages, namely "House of the Rising Sun" and "Wild Thing." I switched from keyboard to bass, because we didn't have a bass player, and once we learned how to tune our instruments we started writing our own stuff. We had a singer for a bit and played under the name Green Room, but changed it to Fun Size because Green Room sounded too much like Green Day (who was one of our favorite bands of course). We recorded our first demo "Gobbshlopper" in 1993 and started playing out (sidenote: my friend Jonathan still tells me that this first demo was our best stuff. I don't know if that's a good thing or not…). Enter Orice Collins: Orice was a friend of ours who started hanging around our practices, and who didn't even have a musical instrument (he would just put a cymbal on his head and yell "Welcome to Samurai Theatre!!!" before bashing his brains out…of course we thought he was a genius). Being one of those guys who can pick up anything and master it quickly, Orice started giving us four-track recordings of songs he was writing. When we heard what turned into "Abacus" we were blown away. I wrote lyrics to it, and Orice joined the band. We released our first 7" in 1996 called "Bingo King" and went on our first tour that summer. We also released our first CD, "Pop Secret," in 1996, on our friend and mentor Dave Triano's label Bob Records. We went on tour again that winter with our buddies Discount, and then again in spring 1997 with Algebra 1. By then, I had given Roger from Less Than Jake a tape of "Pop Secret" and he passed it on to their drummer Vinnie, who was thinking about starting a label. He phoned me and said he dug it, and said his label was going to be called Fueled By Ramen, and asked us to release a 7". We called it "The Process of Selling Out," a play on the Black Flag record "The Process of Weeding Out" and also poking fun at Less Than Jake for recently signing to Capitol after Vinnie told me about all the undeserved flack the band was getting for signing to a major. In the winter of 1997/98 we went on tour with Ben Grim, friends of Allen's from Wisconsin that ended up being some of our best friends and musical allies. Man that tour was fun. At this point we were spending a lot of time playing shows up and down the east coast on the weekends since most of us were at school, and booking tours for the winter and summer breaks. We had never made it out to the west coast, and were trying to figure out how to do that, when the Parasites asked us to be support for their full-U.S. summer tour in 1998. Fueled By Ramen had decided to do a full length with us, and we went into the original Big Blue Meanie studio in Hackensack, New Jersey with Jerry Jones from one of our favorite bands The Fiendz as producer. At this point we had accomplished way more than we ever thought possible as a band, and as things started getting complicated we stared drifting apart. Myself, Orice, Brian and Allen were 19,20,21, and 22 respectively, and decided it was time to move on. We played our farewell gig at Twisters, our home base, on December 10, 1998, and it was an amazing show. I will never forget how packed it was, seeing all my friends in the audience, and looking over at Brian and smiling, thinking how great it was to spend my teenage years in a pop/punk band with my best friends. That was the part about Fun Size that mattered most: being in a band with your best friends…and growing up together, listening to and playing punk rock, touring in your mom's conversion van, and writing songs about soda and girls.
We did a reunion show in May of 2008 which went great and after we got done wringing out our clothes (thank you southern heat wave and a.c. meltdowns...whew that was a hot one!) we just didn't feel right. When Brian moved back to Richmond a couple years later we figured out why, or rather, why not? Why not get together and write new songs and maybe even release the first Fun Size album in 14 years? WHY NOT?
Broken Chains of Segregations
Formed on the Southside of Richmond, VA in the spring of 1993, Broken Chains of Segregation helped reinvent the Richmond hardcore scene of the mid-1990s. Inspired by the New York hardcore bands of the late 80s as well as early 90s post-hardcore acts like Quicksand and Fugazi, B.C.S. took their name from Martin Luther King Jr.'s "I Have a Dream" speech, and with the help of their energetic live shows and deep-rooted belief in youth freedom, they built a loyal following during their short stint together. Fueled by punk's DIY ethos, they used all the proceeds from their shows to record 2 EPs, but they released only one of those in the spring of 1994. B.C.S. broke up the following year as the founding members went their separate ways.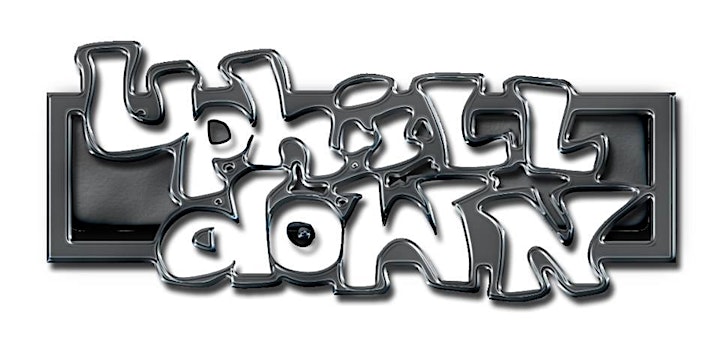 Uphill Down
Bo and Greg started Uphill Down in fall of '92 in Greg's dorm room at VCU. Bo was going to play guitar and sing, Greg-bass, and Jeff (from a hardcore band) on drums. Bo found that playing the style of music we wanted to play and singing at the same time was too much, so we asked Seth - former Sewn Up Eyes with Bo to join.
That lineup lasted for a few years. We played a bunch of shows and had a great time.
We released a demo tape (yes, tape) recorded at Logic Studio by my brother, joe.
A year later, we released a 7" recorded by Mark Miley at Glass Hand.
We went back into the studio and recorded a few more songs for the Richmond Music Co-op, put together by Dan-O (Mudd Helmut, Rocket 69). We played a bunch of supporting shows for the RMC.
Greg was kicked out of the band after the RMC was released.
Uphill Down went away.
Greg and Bo got back together with Brad and Curtis and recorded Music Or Fashion at Sound Of Music. It was released on the Dear Fred... comp.
Things didn't work out with Brad and Curtis, so we went back to Seth and new drummer Evan from the Pee Tanks. We played a bunch of shows and went in the studio to record Milford and Sex With You at glass hand to be released as a split with The Scaries.
Due to Evan living in MD and the rest of us in VA, we asked Jeff back and the original lineup lasted to the end of the band in mid-'97.
=====
That is the best I remember it.
It was a long time ago and a lot has happened since.
We played with some great bands and met some great people. We had a lot of fun.
If you were there, thanks.
It was really something special.
Greg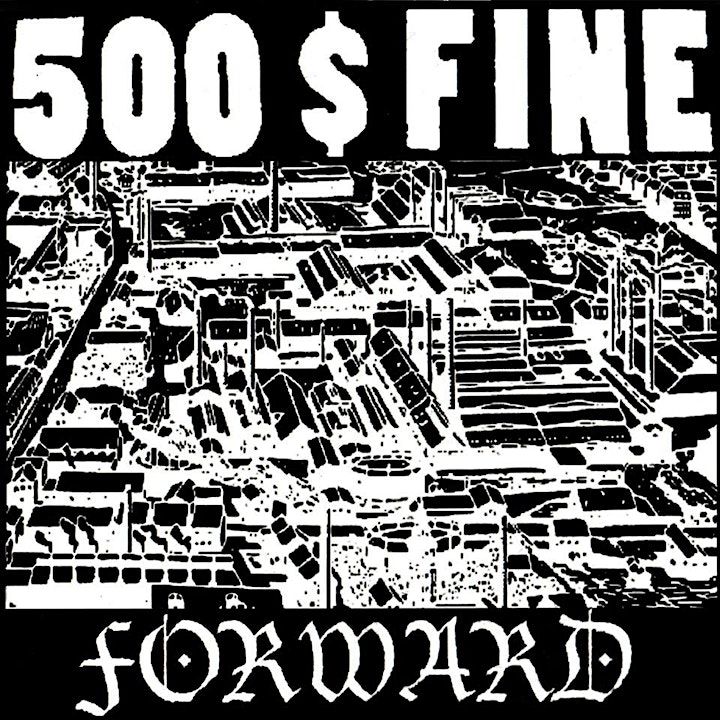 500$Fine
500$Fine was a political punk band from the southside of Richmond, Virginia between 1995 and 1996.
Venue Information:
All shows are standing room only unless otherwise notated.

No Smoking/Vaping permitted anywhere inside venue

Bags/purses will be checked at the door.

Must have ID for entry

All tickets are picked up via will call starting at the time of doors.

Children under 3 years old are Free.

Appropriate clothing required at all times (tops and bottoms covered).

Venue Information:
Richmond Music Hall @ Capital Ale House
623 E Main St
Richmond, VA, 23219