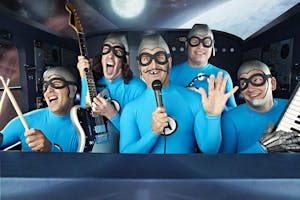 The Aquabats!
Koo Koo Kanga Roo, MC Lars
The Broadberry
Richnmond
,
VA
$25.00 - $28.00
Tickets At The Door
.

The Aquabats
CALLING ALL KIDS!! Have the Corpo-bigwigs brought you down? Is there a force of serious bummage serving your life a steaming plate of harsh-browns? Does a lack of pure rock in your life make your tummy feel all icky inside? Well suit up, and look to the sky! No, look back down! Wait, look back up! Spin around three times! 'Cuz here come THE AQUABATS!!! AGAIN!! Join this band of costume clad crime fighters as they battle all things lame in the pursuit of ultimate radness! Who will win in the ultimate showdown between good and evil?!? That is uncertain, but as sure as the kids are 'super rad', THE AQUABATS!... are here to ROCK!
With 16 years and album sales of over 270,000 under their belts, SoCal's The AQUABATS! are back with their brand new album HI-FIVE SOUP!, ready to shine a much-needed light into our lives, and prove once again that The AQUABATS! - led by the fearless MC BAT COMMANDER (Christian Jacobs, co-creator of the hit children's television series Yo Gabba Gabba!) - are still a musical force to be reckoned with. The 12 track full-length album features guest vocals from hip hop Legend BIZ MARKIE on lead single "RADIO DOWN!", a dancey-dance track with enough sugar weight to give your ears cavities, as well as an appearance from Strong Bad on "PINK PANTS!?" Join THE AQUABATS! as they put the AWESOME! back into "THAT BAND IS... AWESOME!!"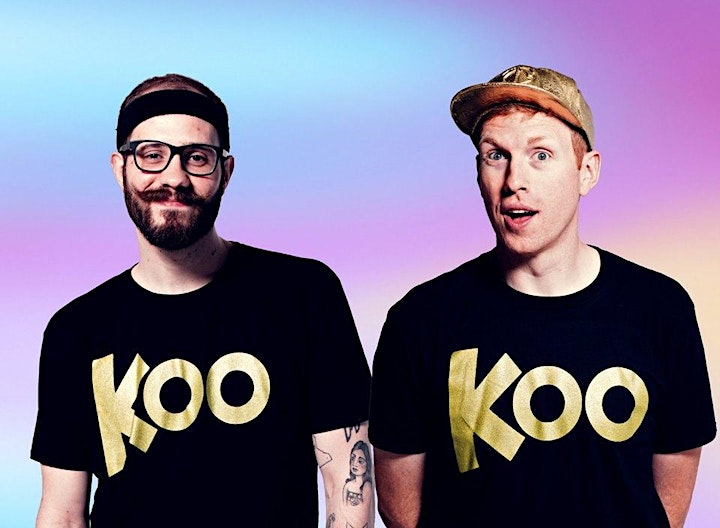 Koo Koo Kanga Roo
We are Koo Koo Kanga Roo, we are a band, we Like Dance Parties
Koo Koo Kanga Roo is the dance-a-long show from Bryan and Neil, two friends who set out to experiment with live music and make it more fun. Armed with nothing more than an iPod, two mics, one giant rainbow and some gold sneakers, Koo Koo Kanga Roo puts on an all-ages dance party that invites everyone to join in. Whether you know them from "brain break" videos in your classroom, the Warped Tour or a late night bar show, you've probably gotten sweaty dancing to their jams at some point.
Since 2008, Koo Koo Kanga Roo have been touring and putting on shows at clubs, theaters, schools, bars, colleges, church basements, dumpsters and even nursing homes. The duo has toured stateside and internationally with the likes of Frank Turner, The Aquabats, Reel Big Fish, MC Lars, Yo Gabba Gabba Live and have been featured on the Vans Warped Tour.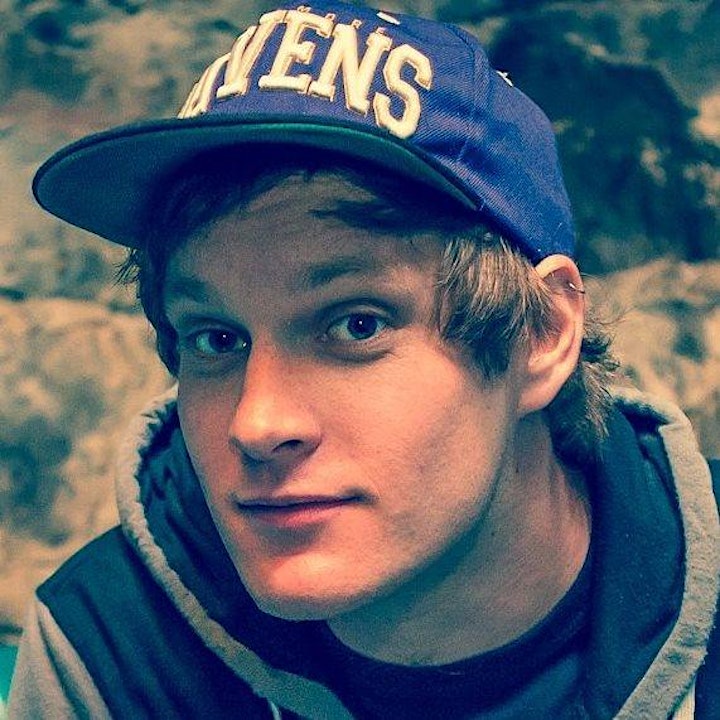 MC Lars

MC Lars is the creator of post punk laptop rap and lit-hop, which he has extended and powered into a fusion of rap, punk, rock, ska, pop, and other genres. He is post-modern -- combining his music with powerful and present lyrics, and packing concert venues with raps about everything from the iGeneration to Guitar Hero to Edgar Allen Poe to Game of Thrones, the Simpsons and Cyberbullying. He speaks to and for people of all ages, lifestyles, and perspectives, and is a story-teller, covering love, life, loss, confusion, and hope. He does so with energy and wit, joined with a strong sense of humor and perspective.

He is an engaging, exciting and compelling performer, and was selected by 12 Street Press as one of the top 7 nerd rock artists to see live. He tours in the US, the UK and the rest of Europe, Australia, and Japan. His latest tour, the fall 2017 MC Lars Awesome Adventure Friendship Tour, opens in Denver in September, and continues through 20 shows in the US, England, and Scotland.

In addition to touring, he has performed at Carnegie Hall in New York, at South by Southwest, ComicCon, Slam Dunk Festival, Truck Festival, Orlando Nerd Fest, and as part of Vans Warped Tour. He has performed on stage with numerous artists, including Bowling for Soup, MC Frontalot, MC Chris, Wheatus, Say Anything, Gym Class Heroes, Brand New, Simple Plan, T-Pain, Snoop Dogg, Nas, and Koo Koo Kangaroo.

He is a DIY Indie artist and a number of his albums have been funded by his fans through Kickstarter, at record-breaking levels. His work (albums, EPs, and music videos) includes collabs with a wide range of musicians – among them, Weird Al Yankovic, KRS-One, Sage Francis, Watsky, Mega Ran, Jaret Reddick of Bowling for Soup, Wheatus, the Matches, Ash Wednesday, Kool Keith, Spose, MC Chris, MC Frontalot, YT Cracker, E 40, Schäffer the Dark Lord, Beefy, and K.Flay.

He is an active and successful player in the music industry's new media digital world; and has a strong presence with his fans through Patreon, Bandcamp, iTunes, Spotify, YouTube, and his own label, Horris Records. He is wired and connected, worldwide, through his active social media presence, his website, and his online store at Hello Merch.

His "MC Lars: The Video Game," accessible through Steam, showcases his songs in an engaging and fun-to-play beat-driven story about the compelling triumph of indie music.

Lars teaches and lectures, too, and his songs are used by fellow teachers in classrooms throughout the US. He has presented on TEDx and at numerous colleges and high schools. He has worked on a public-service basis with the American Heart Association, the American Foundation for Suicide Prevention, the Nantucket Historical Association, the Edgar Allen Poe House and Museum, the New York City public school system, and the Los Angeles public school system through the USC Annenberg School for Communication. He is one of the artists featured in the Cambridge University Press "Companion to Hip-Hop," and has close relationships with faculty members at Stanford and USC.

His website is at mclars.com. He can also be reached through Facebook, Twitter, and Instagram.

Venue Information:

Parking is available in side lot (by Exxon)

No Smoking/Vaping permitted anywhere inside venue

Bags/purses will be checked at the door.

Must have ID for entry

If you do not have access to a printer, we can scan ticket from your cell phone. Be sure to have your brightness turned all the way up at the door.

Children under 3 years old are Free.

Kitchen is open during all hours of operation.

Appropriate clothing required at all times (tops and bottoms covered).

Venue Information:
The Broadberry
2729 West Broad Street
Richnmond , VA