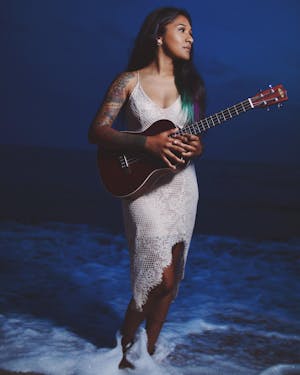 Broadberry Entertainment Group Presents
Vana Liya
Artikal, Gabo Fayuca
The Camel
Richmond
,
VA
$10.00 - $12.00
Sales Ended
.
Vana Liya
Nirvana Goberdhan, a.k.a. Vana Liya grew up in Deer Park, New York. Her parents are from Guyana. - from early on, Vana was surrounded by soca, calypso, dancehall and reggae music.
For Christmas of 2014, her mom gave her a ukulele and a few years later, she began covering songs by her favorite artists like Sublime, Slightly Stoopid and Pepper. The combination of the ukulele and her soft voice put a twist on some reggae- rock staples. Artists like 311, Rebelution, Stick Figure and SOJA shared Vana's covers across social media.
In April of 2018 Vana signed with Pepper's LAW Records and subsequently released 4 singles that year. In November, Vana visited Great Stone Studios owned by Scott Woodruff of Stick Figure in Oakland, CA. She recorded "Go For It" with Johnny Cosmic of Stick Figure. She also has a duo song with Happy Madison star Peter Dante called "Give Love Get Love". Recently, Vana has enjoyed touring with bands including The Expendables, KBong, & Kash'd Out.
She has also opened up for such noteworthy artists as Pepper, SOJA, Ballyhoo!, Badfish, Oogee Wawa, Tunnel Vision and Tropidelic. 2019 has been an incredibly busy year so far, touring the west coast multiple times with Fayuca & Audic Empire.
Exhibiting a tireless work effort, Vana also traveled to St. John's and performed at the Cruz Bay Music's Virgin Island Jam Fest. For the remainder of 2019, Vana is focused on touring and festival performances. Vana's also working on her debut album with Johnny Cosmic. She says "Working with Cosmic has helped me find my sound - there's a new feel behind this album." Vana Liya's debut album is slated for release in Spring 2020.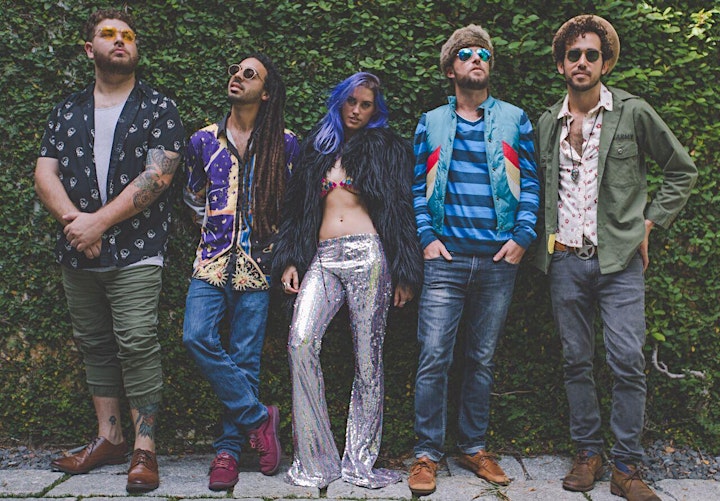 Artikal
Based out of South Florida the multicultural group unites American, Jamaican & Hispanic Reggae culture. Performing nationally and internationally collaborations with some of the most influential musicians and artist in the Reggae scene include: Redlyte, The Abbysinians, Apple Gabriel of Israel Vibration, and a descendant of Bob Marley himself Biggz General. The band has had the honor of sharing the stage with Pepper, Dirty Heads, The Wailers, Steel Pulse, Yellowman, Less Than Jake, The Aggrolites, and Jesse Royal.
Their three most recent albums have reached the #2 position on the Billboard Reggae Charts. For their latest EP "Smoke & Mirrors" the group joined forces with singer/deejay Monsoon from Northern Clarendon Jamaica. The veteran singer-songwriter's vocal ability has been compared to Reggae veterans Capleton, Luciano, and Tony Rebel.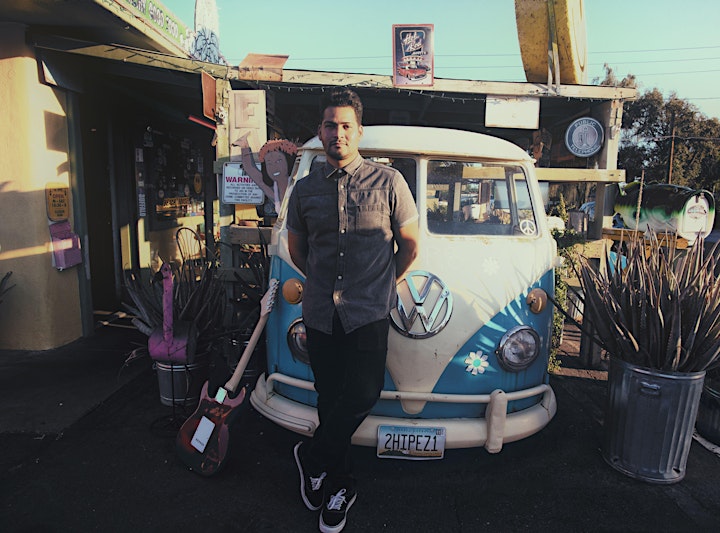 Gabo Fayuca

Hi, I'm Gabo, Arizona based singer songwriter. I'm currently the front man for a reggae/rock/latin-alternative band called Fayuca.

Venue Information:
The Camel
1621 West Broad Street
Richmond, VA, 23220